Learning to Think Better at Golf

Choosing the right attitude to succeed

Kick-start your motivation

Strengthen your confidence

Dealing with distractions
About this course
Free

14 lessons

0 hours of video content
Checklist
Is it time to answer some questions about your golf and start to put better scores on your scorecard?
Would you like to succeed when it matters most to you?

Would you like to gain more focus in your game?

Would you like to gain more confidence in your game?
Raise Your Confidence
Let's put a little time into your mental game and build a mental fitness to succeed
Mastering the Mental Game of Golf
If you would like to improve your psychological approach to golf, then the course on Mastering the Mental Game of Golf can help you. The aim of this course is to help you enjoy golf more and perform better. It addresses many of the common challenges on a golf course, such as what type of pre-shot routine is helpful and how to respond after a bad shot. Common with all our courses at the Sport Psych Lab, current research and thinking around the psychology of golf underpins the practical tips in the course to help you master the mental game of golf.  So whether you are a PGA Tour player, just starting out on this glorious game or any point in between, there is plenty to enjoy in this course. Golf coaches will also find much to enjoy in this course too, with practical examples to help golfers hit good shots and play good golf. 
Leading golf psychologist, Dr Paul McCarthy, who is the first resident sport psychologist at the home of golf at St Andrews, Scotland, and Director of the Sport Psych Lab, developed this course. We fill this unique golf psychology course with sport psychology tips and mental skills to help you improve your golf game and win when it matters most to you. The course itself comprises professionally produced audio material to listen to at your convenience so you can download the course to use anywhere. Accompanying the audio material is a comprehensive workbook filled with practical exercises and tips.
We have developed this course because golf is a challenging game psychologically for several reasons. Just a few of these include the following. First, on a course a golfer might spend three to four hours playing a round, yet their time spent hitting shots lasts but a few minutes. So there is plenty of time for unhelpful thoughts to pop into a golfer's head. Second, most golfers play the game on their own without the help of a coach, so it is important for golfers to play that role and in effect 'be a good coach to themselves'.  Third, golf is one of the very few sports where we continually judge our success against professional standards (the par score for a hole). Very few sports provide such constant and consistent reinforcement of how you are performing relative to what a professional (or excellent amateur) would achieve. Fourth, these reminders and expectations can directly affect our psychological state. One statistic from a recent research paper caught our eye. The likelihood of making a seven-foot putt by a professional golfer is 50-50. That's right, the best professional putters will only make one out of every two putts from seven feet. Yet many amateurs will regret the missed putt from a seven feet and this rumination will negatively affect their subsequent performance on the golf course. The standards we set ourselves can be motivational but also can, occasionally be unhelpful and finding that balance can be challenging. We are sure then you can add your very own reasons to this list!
So we know that psychology in golf matters. But it is possible to improve your psychological approach. Over the years, we have learned that some golfers do not improve but often because of a poor mental game. These golfers live on technical answers to all of golf's problems, but these explanations fall short when the greatest golfers in the game remind us how 'what they think' is so important. Arnold Palmer said: "You play from the shoulders up. It isn't all-important, just 90% and maybe over 90%." It seems fair to state that the greatest achievements in golf are built between the ears. It would be great to feel like Byron Nelson who proclaimed many years after he put away his clubs "I am exactly happy. I got what I wanted from golf. I've had a good, warm, inward feeling all my life." Byron Nelson won 11 tournaments in a row in 1945. He also said: "What I did in 1945 was a mental achievement. In those days I could drive the ball so well I would really get bored. I just decided I was not going to hit one careless shot. Plus, I had the focus of the ranch [Nelson needed $55,000 to buy the ranch in Texas where he would live for the next 60 years]. I was almost in a trance. I guess what they call it now is being in a zone. Any time you have a record that stands for 60 years, you've done something pretty good."
So if you are interested in exploring golfing psychology and improving your mental game, then the exciting and transformational course on Mastering the Mental Game of Golf is for you. Don't forget you can also purchase other courses alongside this course. Bundling courses together is an efficient way to build your psychological armoury across a range of areas. For this course, you can avail of a session with internationally renowned golf psychologist Dr Paul McCarthy. See the checkout for this offer and all our offers on the courses, at the Sport Psych Lab. 
Harness your Focus
Learn to manage distractions and put mistakes where they belong - in the past
Dr Paul McCarthy is an internationally recognised sport psychologist with over 60 scholarly articles and books. Paul has helped hundreds of athletes across all ages, levels and sports. From junior athletes through to professional golfers, footballers, Commonwealth and Olympic athletes. The world-famous St Andrews Links Golf Academy in Scotland recognised Paul's expertise and invited him to become the first sport psychologist in residence at the Old Course, St Andrews.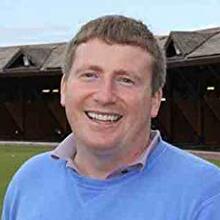 Bonus Consultation
Talk to your instructor online free for 40 minutes
Bonus Booklets

Master your pre-shot and post-shot routines with a simple, usable and fillable PDF workbooks.

Bonus Consultation

Speak with Dr Paul about your golf game 40 minutes. This consultation is worth $175, and it's free with your course purchase.
Learn with Us
Add your email to the mailing list to get the latest updates.